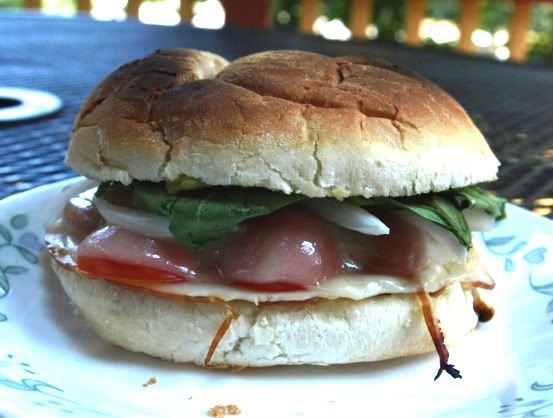 You can see the original recipe
here
. I did the less fancy version over the weekend. I was surprised how well it came out. And it's pretty simple. All you need is: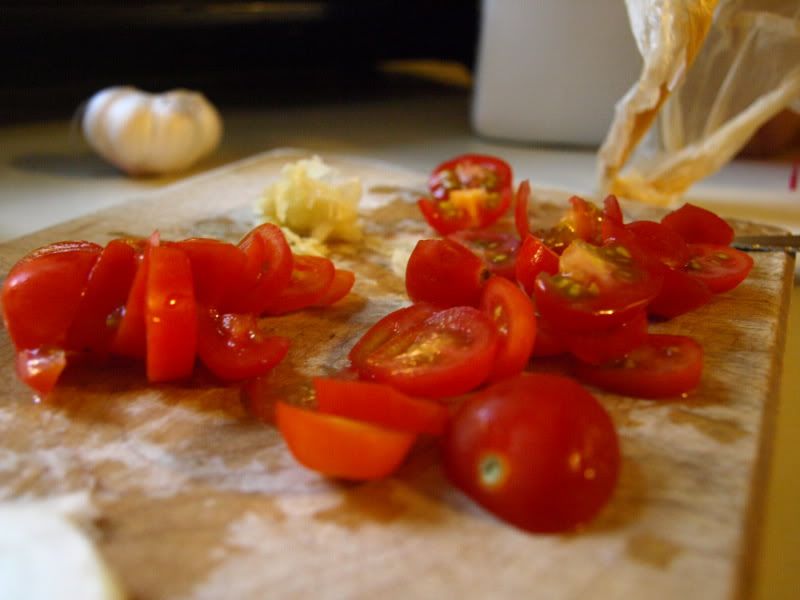 1 bulky roll (or bagel if you have it)
about 3 cherry tomatoes
1/2 of an avocado
2 slices of deli turkey
1 slice Provolone cheese
a few slices of onion
handful of fresh spinach
Slice up the tomatoes. Spread the avocado one (or both!) sides of the bulky roll. Add all the other ingredients to your sandwich, and put it in the toaster so that the cheese can melt.