You may know how to make grilled cheese. You just butter two pieces of toast and then throw on some cheese, right? Wrong.
Grilled cheese is the best when you put multiple types of cheese; the more the better. I generally use American, cheddar, and mozzarella when I have them around. But you can do any mixture you want. Cheeses with a little more zip, such as pepper jack, make your sandwich much more interesting.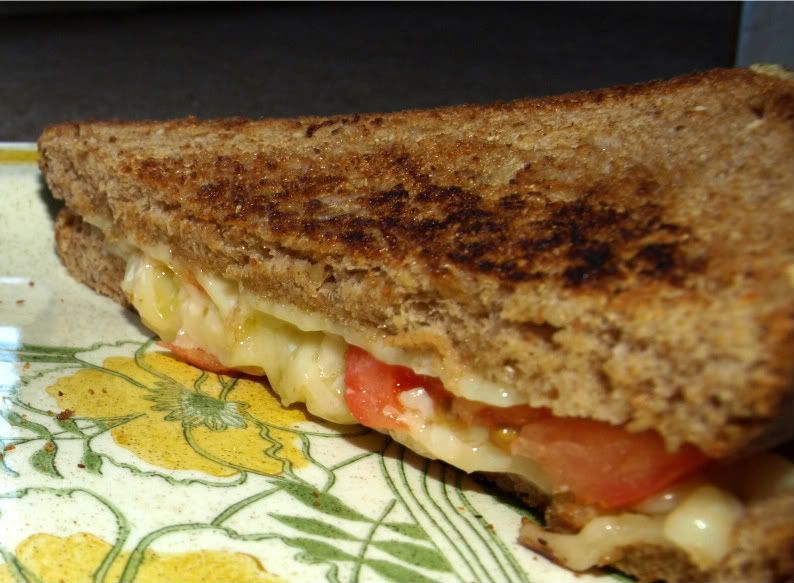 Another way to spruce up your grilled cheese is by adding a dusting of garlic powder over the buttered slices of bread before you grill it.
Grilled cheese is also delicious if you add a slice of tomato or some chopped onion. It's also great with a slice of deli ham, although at this point it may be considered a ham & cheese and no longer a just a grilled cheese. You do not need to have this sandwich be boring. Tom and I made grilled cheese (on the actual grill!) with mayo, onion, and bacon on our vacation. It was deliciously fattening.