These are ridiculously good. My boyfriend and I cooked them over the weekend and they were hands down the best meal we made.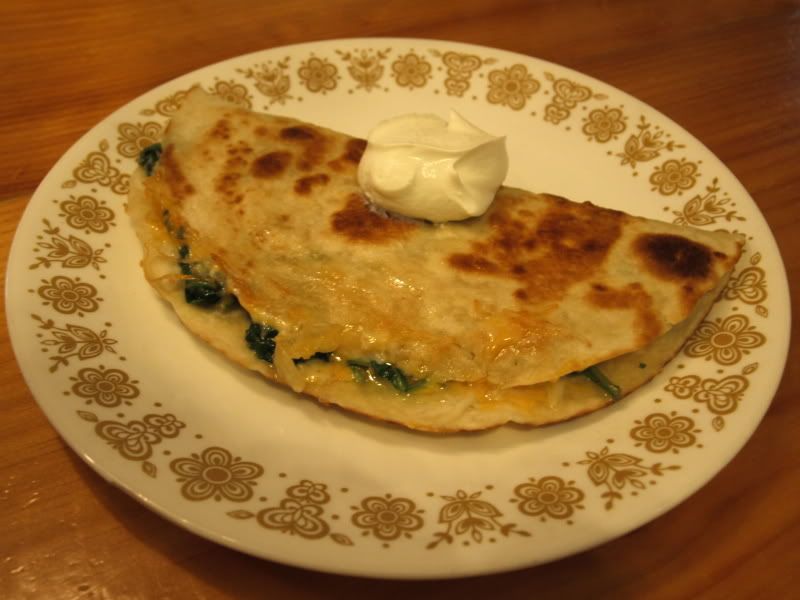 1 flour tortilla
1/2 cup grated cheese (We used a Mexican fiesta mix from Wal Mart. Some type of jack cheese would work best for this dish)
about 2 oz of fresh spinach
1 tbsp garlic
oil
Saute garlic and spinach in a pan. Put another pan on medium heat and pour in enough oil that it will spread out to cover the pan. Then, place the tortilla in the pan. Transfer the cooked spinach to the tortilla, add cheese and then fold in half. Cook both sides until the tortilla is slightly brown and the cheese has melted (about 1 minute per side). Top with sour cream, salsa or your favorite topping and enjoy!